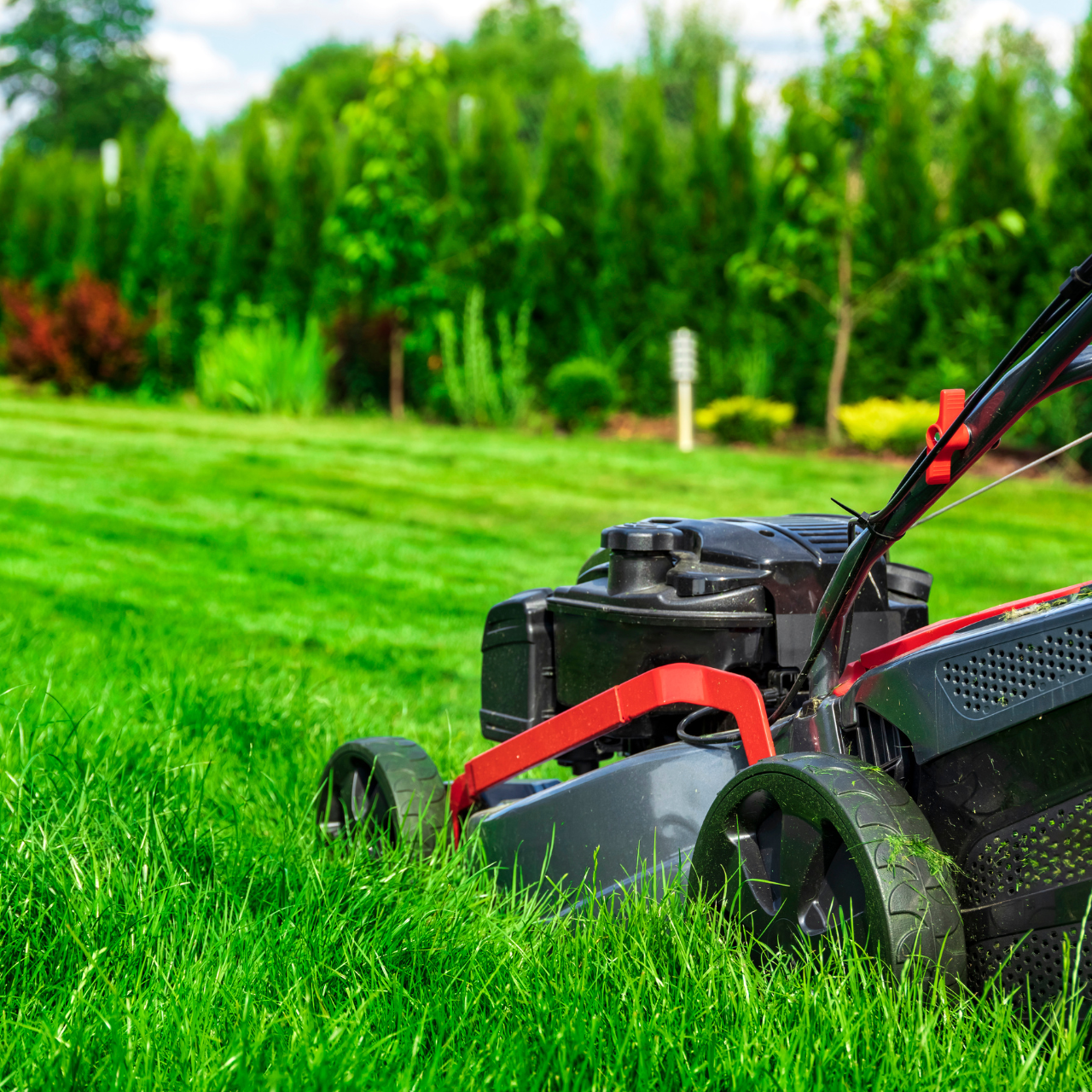 Professional Lot Clearing: Remove Overgrown Brush and Trees For a Clean Property
Clean and aesthetic property grabs more attention and adds more value to it. If your property is overgrown with brush, weeds, trees, etc., we can help you clear the mess. Keeping those overgrown weeds and trees unchecked can hinder the curb appeal of your property and even make it look unkempt. Diseases, pests, and insects can hijack your property and cause damage if these are left unchecked.
At Green Dog, we make sure that your lot is an eye-catching, and safe environment. Dedicated to extreme efficiency, we offer the best lot clearing services and make sure your property looks better than before. Modern techniques, high-grade tools, and expert professionals are our key factors.
Complete land clearing services for both residential and commercial properties including:
Tree removal and trimming service

Stump grinding

Stump removal

Clearing overgrown brush with special equipment

Fence line clearing

Topsoil stripping

Removal of dead trees or plants

Post-storm debris clean up

Debris removal
It is not a happy sight when your property is in a shabby condition. Imagine if someone walks into your property and the only thing they see is a mess. You don't want things to go that way. Or your house is for sale and the property looks like a jungle. No one ever wanted to buy it, right? Don't feel embarrassed anymore. Green Dog is here to help you get rid of that problem and let your property shine like a gem again.
Larger Trees, Stumps, and Roots? We Have You Covered
A tree near the house indeed makes the property look more aesthetic but what if the tree is too big? It can create a nuisance and obstruct your view. Tree stumps and roots are difficult to remove and require special equipment and skills. Our experienced professionals have dedicated themselves to this field for years and can manage any type of lot clearing project with ease. We use state-of-the-art tools that are best suitable to remove trees, stumps, and roots without interfering existing structures of your property.
Growing trees is a good thing, but overgrown trees can turn into a nightmare. It is not going to make your property one step closer to being truly beautiful. Plus, a large tree is hard to remove and it requires special attention. Tree clearing is the most essential need if your house is a victim of trees that are growing out of control. Whether fallen trees, tree stumps, or root systems are digging in too deep, we can eradicate them all.
Make Room For New Possibilities: Get Professional Land Clearing Services Today
Natural beauty is something that everyone appreciates. From green meadows to tall trees, we all love it. But sometimes, they cause an obstruction in your livelihood. Green Dog provides lot clearing services to make sure you don't end up facing the consequences of an overgrown property. Land cleared means room for something new and more beautiful.
Even rainstorms and windstorms can cause debris to accumulate on your property. Heavily forested land often faces a lot of damage due to environmental issues like these. If your property is suffering too much, then it's time to prepare land for redevelopment.
We have seen houses in terrible condition because of storms and heavy winds. Don't let your property suffer the same fate. Say hello to clear land and goodbye to debris. Lot clearing is an important part of land maintenance in which Green Dog excels.
Land clearing ensures your property looks beautiful, safe, and secure. Don't let your property become an embarrassment in front of the neighborhood.
Clearing land is not just about making space but it is also about making sure your property looks neat, tidy, and well-maintained. Lot clearing services come handy in such cases as it ensures that the property is safe and secure from any potential hazardous element.
Get A Fresh Look For Your Property With Our Modern Tools, Equipment And Techniques
An outdoor view simply looks beautiful when it is neat and tidy. To achieve supreme coherence, modern tools and techniques are applied to get the job done. We carry all the necessary equipment and machinery needed to clear land with ease.
From brush cutters and chainsaws to skid-steers and excavators, we have a vast range of tools and techniques that helps in land clearing. With so much experience in this field, you can rest assured that the job will be done right the first time.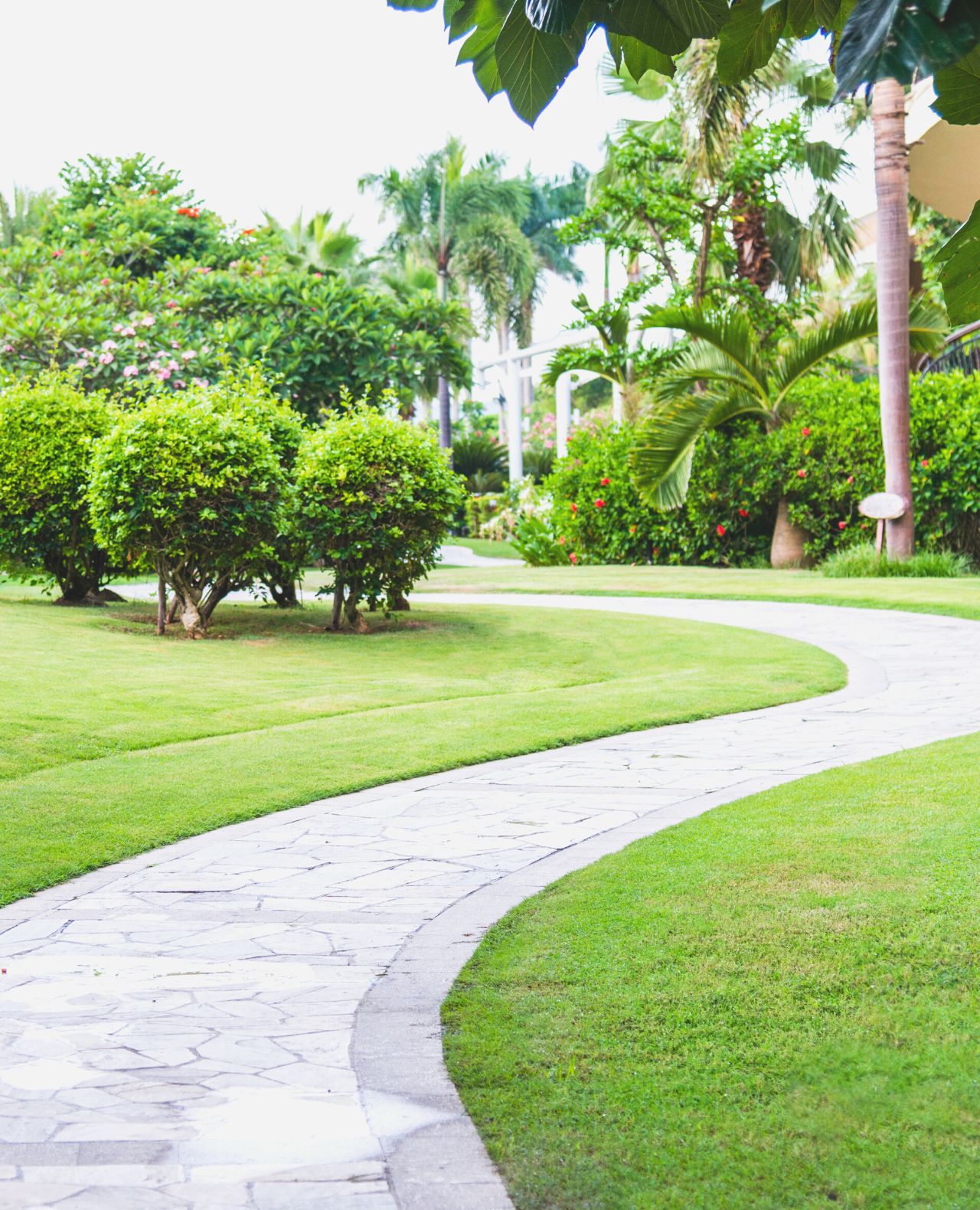 Soil Erosions And Other Factors? Leave It On Us
Preventing soil erosion is necessary, it can be a major problem for a property, especially those with heavily forested lots. Soil erosion prevention should always be taken into consideration when clearing land, this is why we use a variety of techniques to make sure the land remains intact. Maintaining soil health is of utmost importance and our team of experienced professionals understands how to properly prevent your property from soil erosions.
Expertise You Can Trust: Rely on Professional Lot Clearing Services for a Job Well Done
Your money is valuable, and your property is even more so. So, why shouldn't you consider a decent land clearing and maintenance service? The answer is simple: you must. There are a lot of advantages to enlisting the help of land clearing professionals, such as cost-efficiency, quality assurance, and proper utilization of the right equipment; suitable to get rid of unwanted trees, stumps & roots. A site that is properly cleared and well-maintained will not only look pleasing to the eye, but it can also help increase the value of your property.
What Does Land Clearing Mean?
Land clearing is the process of removing obstructions from a particular piece of land to make it fit for development. This includes removing bushes, trees, and other obstacles that prevent you from utilizing an area. It also involves removing any debris that has accumulated on the property due to storms or other natural causes. For houses, it means removing unwanted plants, trees, bushes, stumps & roots so that the property is clean and ready for any construction, renovation project, or improve the view of your lawn.
What Is An Average Land Clearing Cost?
Costs vary based on the size of the area, the type of terrain, and the scope of work involved. Generally, land clearing costs can range from a few hundred dollars up to $10,000 or more. The cost will also depend on whether you need lot clearing for construction or just to improve your outdoor view.
Smaller projects typically range from $1,000-$2,000. Depending on the acreage, larger projects may require more expensive equipment and materials. In simple words, land clearing cost is not the same for all projects, it depends on the size and scope of the land. We offer free estimates so that you can have a better understanding of the budget. Most companies provide discounts and offer packages to help bring down the overall cost.
What Is The Cheapest Method Of Clearing Land?
The cheapest method of clearing land is by hand. This is a much more labor-intensive process, and you may need to enlist the help of friends and family if the project is large. However, it can be an effective option for small-scale projects. You need to buy tools such as rakes, shovels, and wheelbarrows to remove the debris manually. Skidsteer loaders and chainsaws are additional tools you need.
This is a cost-effective option for those who don't have the budget for expensive machinery or labor costs. But, doing it on your own requires time and energy, hence opting for professional services may be a better option if you want an efficient job done in less time.
How Much Does It Cost To Clear An Acre Of Land?
US states have different laws with regard to land clearing permit costs. Around $810 to $5,870 is the average cost of clearing an acre of land, depending on location and scope of work. Check with your local authority to know more about the relevant costs.
What Are The Benefits Of Professional Land Clearing Services?
There is no doubt hiring an experienced company to knock out your lot clearing needs is the smarter choice.
Access to specialized equipment: Lot clearing is not an easy job that can be done with a few tools. It requires specialized machinery such as skid steers, hydraulic excavators, bulldozers, and more to get the job done right. Professional companies have access to all these tools that can make quick work of clearing your land efficiently and safely.
Time-efficiency: We ensure the job is completed quickly and efficiently, saving you from the hassle of doing it yourself.
Quality assurance: We use specialized procedures to ensure the land is cleared properly and safely. There are no obstacles left behind that may cause problems in the future.
Cost-effectiveness: While professional services may be more expensive than doing it yourself, it is still more cost-effective in the long run. You don't have to worry about buying tools and renting machinery; all of that is taken care of by us.
Following safety standards: We are well aware of all the safety protocols and make sure that it is followed to the letter. This reduces the risk of injury or property damage.
Maximizing space: Leverage our expertise to maximize the space you have, making it suitable for any purpose.
Give us a call now and let's make your site look stunning and ready for new beginnings. Competitive rates, experienced workmanship, and best quality make us the ideal choice for all your lot clearing needs.