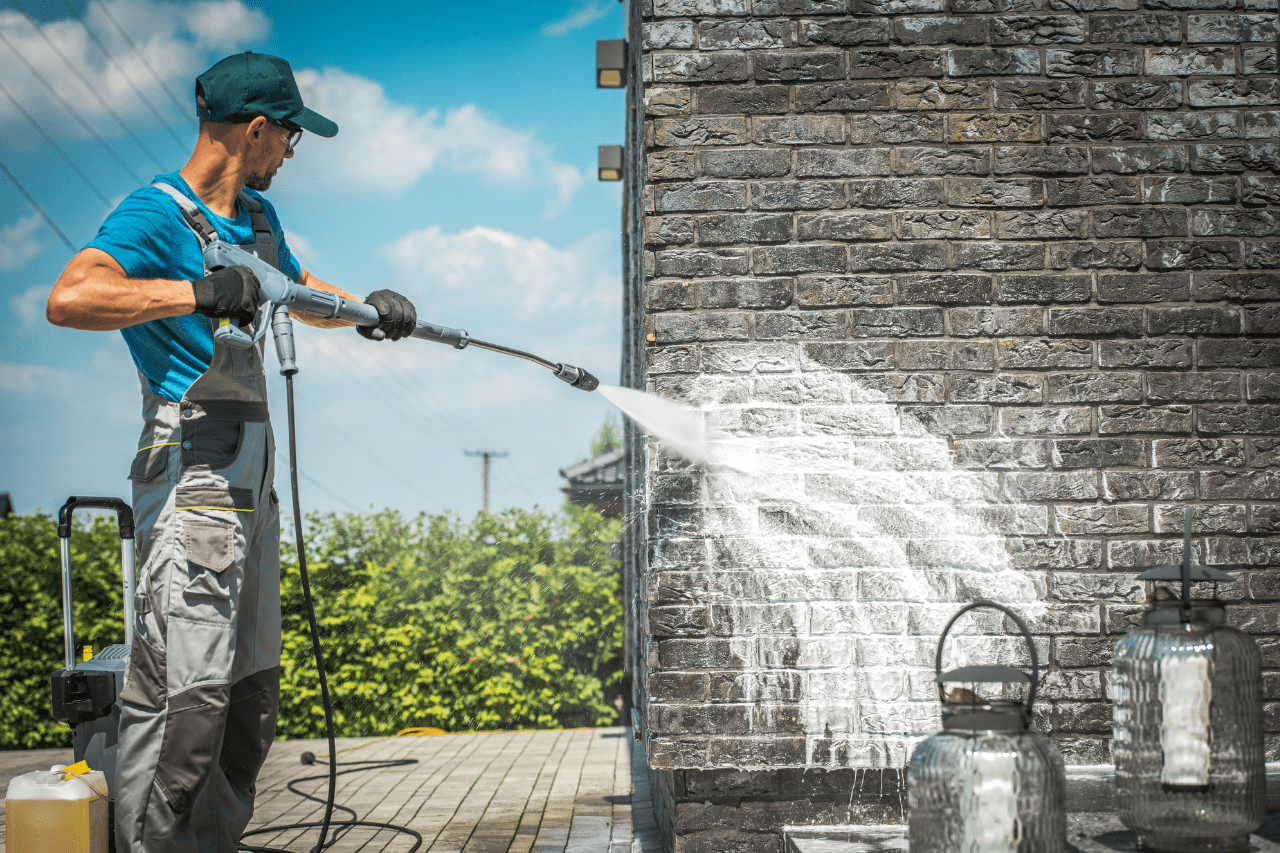 Property Clean-Up Service
Are you looking to sell or rent your property but don't have the time or resources to clean it up first? Let our professional property clean-up service take care of it for you!
Our team of experts specializes in preparing properties for sale or rental by providing a thorough and efficient junk removal service. We understand the importance of making a good first impression and know how to transform your property into a spotless and welcoming estate sale place.
We offer a wide range of services, including deep cleaning, organization, decluttering, and basic maintenance. No job is too big or too small for us to handle. Whether you need a one-time clean-up or regular maintenance, we can tailor our services to meet your needs and budget.
With our flexible scheduling and competitive prices, we make it easy for you to get your property in top shape. We take pride in our attention to detail and strive to provide the highest level of customer satisfaction. Let us help you make your property shine and stand out from the rest.
Contact us today to schedule a consultation and see the difference our property clean-up service can make!
Places where We Offer Property Garbage Clean Up
At Green Dog Lawn Care, we offer you garbage removal, junk removal, and other relevant services. If there is illegally dumped dirt, debris, junk, and other residues, it's essential to remove them. No worries if you can't do junk removal on your own, our professionals can help you in getting rid of all the junk.
We offer you full-service removal, disposal, and hauling. We can also tackle pool cages, hot tubs, decking, and many other building materials. You can ask about any removal and dismantling. We are willing to do almost any dirty or odd job.
Our property clean-up service is designed to cater to a wide range of needs and can be applied to various types of properties. Here are a few examples of the types of places where we can provide our service:
Residential properties
Our team can clean and prepare homes for sale or rental. We can deep clean carpets, wash windows, and declutter to make sure your home is move-in ready.
Commercial properties
We can help maintain the cleanliness and appearance of office spaces, retail stores, and other commercial buildings. We offer services such as window cleaning, floor maintenance, and restroom cleaning to ensure a professional and inviting atmosphere for your customers or clients.
Vacation rentals
Our team can help prepare vacation rental properties between guests, including cleaning and sanitizing all surfaces, restocking amenities and linens, and any other necessary touch-ups.
Construction sites
We offer construction clean-up services to make sure your newly built or remodeled property is ready to be occupied. We can remove debris, clean surfaces, and take care of any other final touches to ensure a smooth transition into the property.
Foreclosed properties
We understand the unique needs of foreclosed properties and can provide a thorough cleaning service to prepare them for sale or rental. We can take care of trash removal, yard work, deep cleaning, and basic repairs to make the property more presentable.
Our experienced and professional team is equipped to handle all of these types of properties and we can cater our service to meet your specific needs. Contact us today to schedule a consultation and see how we can help you make your property shine.
Our Professional Property Clean Process
At Green Dog Lawn Care, our junk removal process is designed to leave your space spotless and ready for sale or rental. Here's a sneak peek at our step-by-step process:
Step 1: Consultation
We'll start by meeting with you to assess the property and understand your specific needs. We'll listen to your concerns and provide a detailed estimate of the services we recommend.
Step 2: Deep Cleaning
Our team will begin with a deep cleaning of the entire property, including walls, floors, and surfaces. We'll take care of all the nitty-gritty details that others might miss.
Step 3: Organization and Decluttering
We'll work on organizing and decluttering the space, ensuring that it looks neat and tidy. We'll also address any minor repairs or touch-ups that may be needed.
Step 4: Maintenance
We'll take care of any ongoing maintenance needs, including yard work, window cleaning, and other regular tasks that help keep the property in top condition.
Step 5: Inspection
Before we finish, we'll conduct a final inspection of the property to ensure that everything is up to our high standards and that you're completely satisfied with the results.
Our process is designed to be efficient and effective, leaving your property in top condition and ready for viewing by potential buyers or renters. We use eco-friendly cleaning products and we're professional, reliable, and efficient our team will work around your schedule to minimize disruptions.
Don't let a dirty or cluttered property hold you back from making a sale or finding a tenant. Let our property clean-up service take the stress out of preparing your space. Contact us today to schedule a consultation and see how we can help you make your property shine!
All-Round Garbage Removal, Yard Debris, and Trash Out Services
Irrespective of the size and type of property in which you want to get professional clean services, we facilitate estate cleanout in all types of spaces. At Green Dog Lawn Care, you can also get a consultation and a free estimate of the clean-up cost.
Make a simple and cost-effective choice when your office or home needs to be cleaned out. Property Clean Up has a competition beat with better service, practices that are eco-friendly and fewer prices about which you can definitely feel good. 
Why Choose Us?
Our well-experienced, trained, and uninformed professionals will go to your space, will clear out everything, and organize or rearrange anything that is required. Above all, we will haul the debris & dispose of unwanted items of it for you!
It does not matter at all where your crawl space is or how small or large your crawl space is, we will be there for you to clean it out. No one even likes to enter into a dark, tiny crawl space under their beautiful house, particularly for cleaning purposes. You can not ignore your space for longer times.
Once you have to clean and move all the trash out. But due to a busy routine, you could not find time to do so. Call us to get stress-free property cleanup of your storage sheds. Our team will be at your place at the scheduled time to remove all junk and hazardous materials.
Make Your Reo Properties Shine By Seeking Our In-depth Junk Removal Service!
Do you need any preparations for cleaning services?
Yes! We don't pick up your belongings before cleaning. Before we get there, please take the following easy steps.
Your home must be accessible. 

Disable the alarm system. We shall not be held liable for erroneous alarms or improper usage of the alarm system if you decide to leave the alarm on and have the service disable it.

Have your valuables stored away to prevent mishaps. Protection from limited responsibility for priceless antiques or irreplaceable things.
How much time does it require to clean up a hoarder's house?
Some of the hoarding houses clean up in only one day. But depending on the condition of the house it can be done in a week or several. The clutter will play a huge role in time to clean up the stuff.
How much does your service cost?
The cost of our service depends on the specific needs of your property. We'll provide a detailed estimate of our recommended services and pricing during the consultation.
Do you use eco-friendly cleaning products?
Yes, we use eco-friendly cleaning products, which are not only better for the environment, but also better for your property and the health of your family or employees.
What is the process like for scheduling a consultation?
To schedule a consultation, you can contact us by phone or email, We'll discuss the details of your property, and set up a time that is convenient for you.