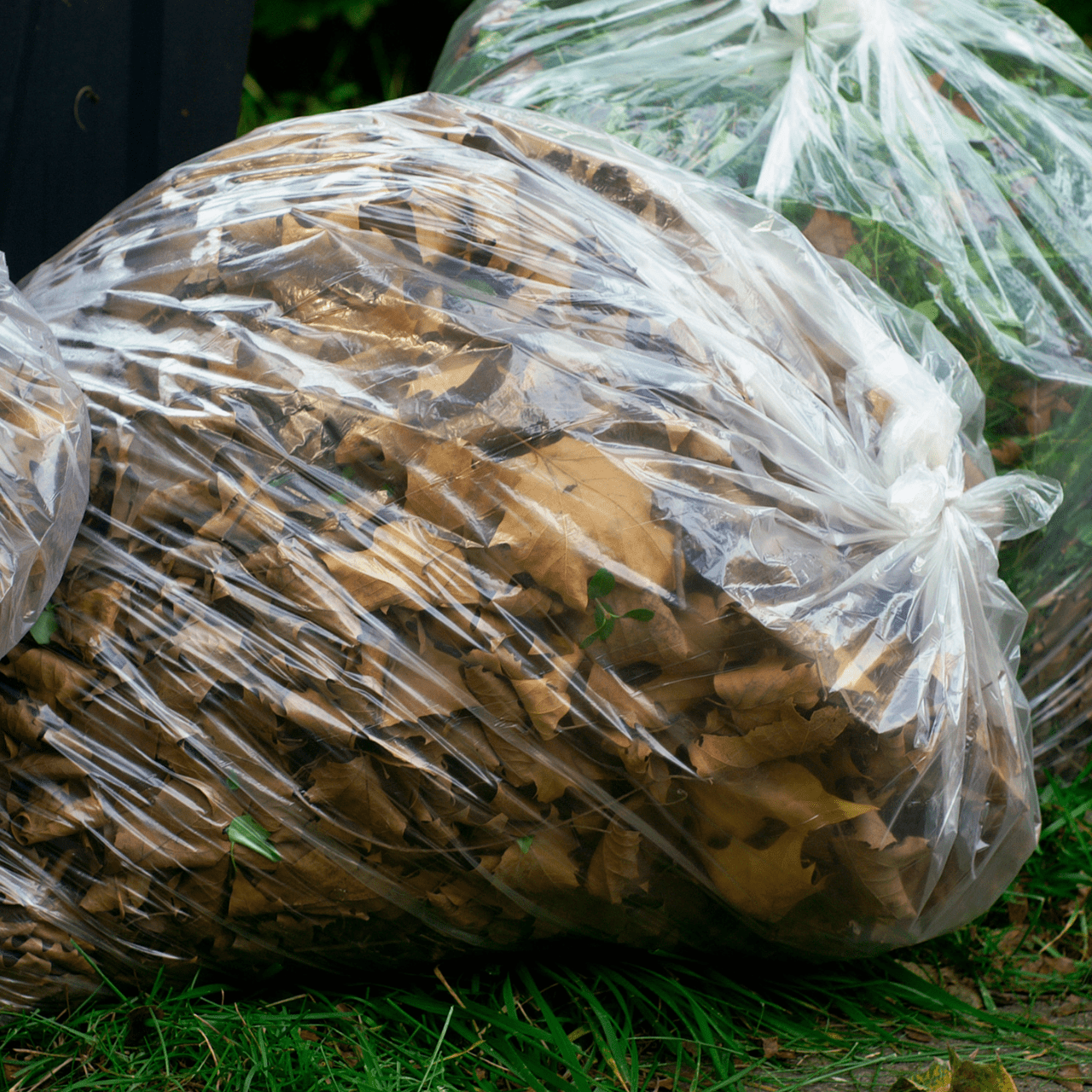 At Green Dog, we take pride in our commitment to providing the best possible yard cleanup services. We understand that keeping your outdoor spaces clean and tidy can be a daunting task, so let us make it easy. Whether you're looking for seasonal maintenance or occasional deep cleaning of your outdoor areas, we have the tools and experience needed to get the job done quickly and efficiently.
Our experienced team members specialize in various yard clean-up services including grass cutting, leaf/debris removal, trimming of shrubs & hedges and flower bed maintenance. Moreover, we also offer complete residential property clean-ups for when you need a bit more help with your landscaping projects. We can handle everything from power washing driveways and patios to clearing away overgrown gardens and yard debris piles. No matter your property needs, we have the expertise to provide you with the highest quality services available.
Get Professional Lawn Cleanup Services with Green Dog
At Green Dog Yard Cleanup Services, safety is always our top priority. All of our employees are fully insured and trained in all aspects of yard maintenance and safety protocols. We also use only high-quality equipment which is regularly maintained to ensure optimal performance on every job we complete. In addition, we use eco-friendly products whenever possible to reduce environmental impact while still providing the exceptional results our customers expect from us.
Eco-Friendly Yard Waste Removal Services
At Green Dog Yard yard waste removal services, we understand the importance of having a clean and well-maintained outdoor space. We provide comprehensive yard maintenance and residential property clean-up services with eco-friendly products whenever possible. Our experienced team is fully insured and trained in all aspects of yard maintenance, as well as safety protocols, to ensure optimal results every time.
If you would like to learn more about our yard cleanup services or schedule an appointment, please don't hesitate to get in touch. We look forward to hearing from you soon and helping you keep your outdoor spaces clean and inviting. Contact us today!
Exceptional Services and Reliable Customer Support
We are dedicated to providing exceptional services while making sure that our customers' needs are always taken into consideration. We strive to create long-lasting relationships by delivering reliable customer support and quality services that exceed expectations. With our team of experienced and knowledgeable professionals, you can be sure that you'll get professional results every time.
We look forward to hearing from you soon and helping you make the most of your outdoor space. Contact us today to get started with our professional yard cleanup services! Thank you for choosing Green Dog. We appreciate your business and are happy to provide exceptional results at an affordable price.
Let us help make your outdoor spaces cleaner, safer, and more inviting. Call or contact us today to get started.
Inspect Your Yard
Check Out Your Trees and Shrubs
Start by taking a look at your trees and shrubs. Are they overgrown and unruly? If so, they should be pruned back to encourage healthy growth. Pruning also helps ensure that no branches are interfering with power lines or blocking any pathways around your home. It's also important to inspect trees for signs of disease or pests, as well as dead or damaged branches that need to be removed.
Acquire Some Mulch
Mulch is great for keeping weeds at bay and helps retain moisture in the soil. It can also add colour to your garden beds and make them look more vibrant. But make sure you get the right kind of mulch—some types are better suited for certain types of plants than others, so do your research before buying!
Tidy Up Your Garden Beds
If you have garden beds in your yard, don't forget to give them some TLC too! Pull out any weeds that may have sprouted up, trim back overgrown plants, and add some compost if needed. Doing this will help keep everything looking neat and tidy and will help ensure that your plants are getting the nutrients they need to thrive.
Check for Pests
Finally, check for pests such as slugs or snails which can cause damage to your plants if left unchecked. There are many natural ways to get rid of these critters without having to resort to harsh chemicals or repellents—so consider doing some research on how best to deal with them before launching into an extermination mission!
Let Us Take Care of Your Yard Cleanup
Whether you're a homeowner, business owner, or property manager, our team at Green Dog Lawn Care is here to help. We offer comprehensive yard cleanup services that are sure to leave your landscaping looking neat and tidy. Let us take care of all your lawn care needs so you can relax and enjoy the summer weather.
Signs That You Need A Yard Cleanup
Unkempt lawns or landscapes: If you've been neglecting your yard, it's likely that it looks overgrown and unkempt. A professional cleaning service can help tidy up your lawn and restore its appearance.
An infestation of rodents: Rodents can cause a lot of damage to your property if left unchecked, so if you suspect an infestation then it's best to call in the professionals as soon as possible. They will be able to properly identify the problem and take steps to prevent further damage from occurring.
Overgrown debris: Debris such as fallen branches, leaves, weeds and other organic matter can quickly accumulate on your property if not taken care of promptly. A professional cleaning service can help remove these items and ensure that your property is free of any unsightly debris.
Unhealthy plants: If you have unhealthy plants on your property, the chances are they will need to be removed in order to prevent them from spreading a disease or attracting pests. A professional cleaning service can make sure this is done safely and effectively.
Dirt buildup: Over time, dirt and dust can accumulate on your property and potentially cause damage if left unchecked. A professional cleaning service can help clear away this dirt and keep your yard looking neat and tidy all year round.
Why Hire Us?
We know there are many lawn care companies out there vying for your business but few can compare to us when it comes to quality of service and affordability. Our team has years of experience in landscaping and yard cleanup so you can be sure that your project will be completed quickly and efficiently by professionals who know what they're doing. Plus, no job is too big or too small—we handle projects of all sizes with ease.
Our professional cleaners will have the right tools to quickly and efficiently clean up your mess, leaving your yard neat and tidy. Moreover, they have experience in dealing with all kinds of garden waste and will be able to identify any potential problem areas or hazards.
Finally, Green Dog's professional yard cleaning services can help protect you from potential legal issues if you are found to be responsible for any damage caused by overgrown or unkempt gardens. By keeping your outdoor space neat and tidy, you are reducing the chances of having to face fines or other consequences for not taking care of your property.  
Our Yard Cleanup Procedure
Here's how we can help you get your yard looking its best in just five steps. 
Step 1: Assessment & Evaluation
The first step of any successful yard cleanup is an assessment and evaluation of your current landscape. Green Dog Lawn Care will come to your property and provide you with a comprehensive evaluation that includes everything from soil testing to identifying potential problems in your landscape. They'll also discuss any particular vision or goals you may have for your yard so that they can tailor their approach accordingly.
Step 2: Design & Planning
Once the initial assessment is complete, Green Dog Lawn Care will begin designing and planning the perfect plan for your unique yard. Through detailed drawings and 3D renderings, they'll show you exactly what they plan on doing to give you the perfect landscape. From there, they'll develop a detailed plan outlining all of the necessary steps to complete the job successfully.
Step 3: Installation & Construction
After the design is finalized, it's time for installation and construction! During this stage, Green Dog Lawn Care will begin completing all of the necessary work required to transform your yard into its ideal state. This could include planting new plants, installing hardscaping features like walkways or patios, or even creating custom water features like ponds or fountains.
Step 4: Maintenance & Upkeep
After installation has been completed, it's time for maintenance and upkeep! This part of Green Dog Lawn Care's process ensures that your lawn stays healthy and vibrant throughout every season by providing regular mowing services as well as fertilizing when needed. They also offer other services such as mulching beds and weed control so that your outdoor space always looks its best. Plus, if any issues arise at any point during this period (like weeds invading certain areas or pressure washing), we are able to address those quickly and efficiently so that you don't have to worry about them anymore!
Step 5: Enjoyment
Enjoy your beautiful new outdoor space! With their attention to detail in each step of their process, Green Dog Lawn Care guarantees that once everything is completed, you'll be able to enjoy your gorgeous new landscape without worry or hassle! So go ahead – sit back and relax with friends on those summer evenings surrounded by nature's beauty!   
Benefits of Yard Cleaning
Home's curb appeal: A clean yard can make a significant difference in the overall aesthetic of your property. It is one of the first things people notice when they come to visit and can leave a lasting impression on their opinion of your home or business.
Healthier Environment: Lawn maintenance also helps keep your environment healthy. By removing unkempt yard debris and weeds, you can reduce the number of pests living in your outdoor space, thus improving air quality and making it safer for children and pets to play outside.
Reduced Maintenance Time: Regularly cleaning your yard will help reduce the amount of time needed for future maintenance tasks such as mowing, edging and trimming shrubs and trees. This saves you valuable time that can be used for other activities.
Reduced Risk of Injury: Removing debris such as sticks, stones and sharp objects from your yard can help reduce the risk of someone getting injured while walking around your property or playing on the lawn.
FAQS
What services does Green Dog Yard Cleanup Services offer?
Green Dog Yard Cleanup Services offers a variety of yard maintenance and residential property clean-up services, including grass cutting, leaf/debris old grass clippings removal, trimming trees, shrubs & hedges, flower bed maintenance and more. We also provide complete residential property clean-ups with power washing for driveways and patios.
Do you use eco-friendly products whenever possible?
Yes, we always strive to use eco-friendly products when possible in order to reduce environmental impact while still providing high-quality results.
Are your employees insured and trained in safety protocols?
Yes, all of our team members are fully insured and have undergone extensive training in all aspects of yard maintenance and safety protocols.
Do you offer any guarantees or warranties?
Yes, we guarantee that all of our services will be completed to the highest standards. If for any reason you are unsatisfied with our work, please contact us and we'll do everything we can to make it right.
Are there any discounts available?
Yes, we often offer special seasonal discounts on select services so be sure to check in frequently for updates! We also offer loyalty rewards programs for our repeat customers. Contact us today to learn more about these promotions.
How should yard waste disposal be done correctly?
In addition to the advantages of hiring a professional rodent cleaning service, you should also consider how proper yard waste disposal can help protect against infestations.
Where is the junk taken?
Rubber tires, tubing, and cable sleeves can all be brought to a recycling center for safe disposal. If the infestation is severe, it's important to contact a professional cleaning service to safely remove the rodents and take away their droppings.