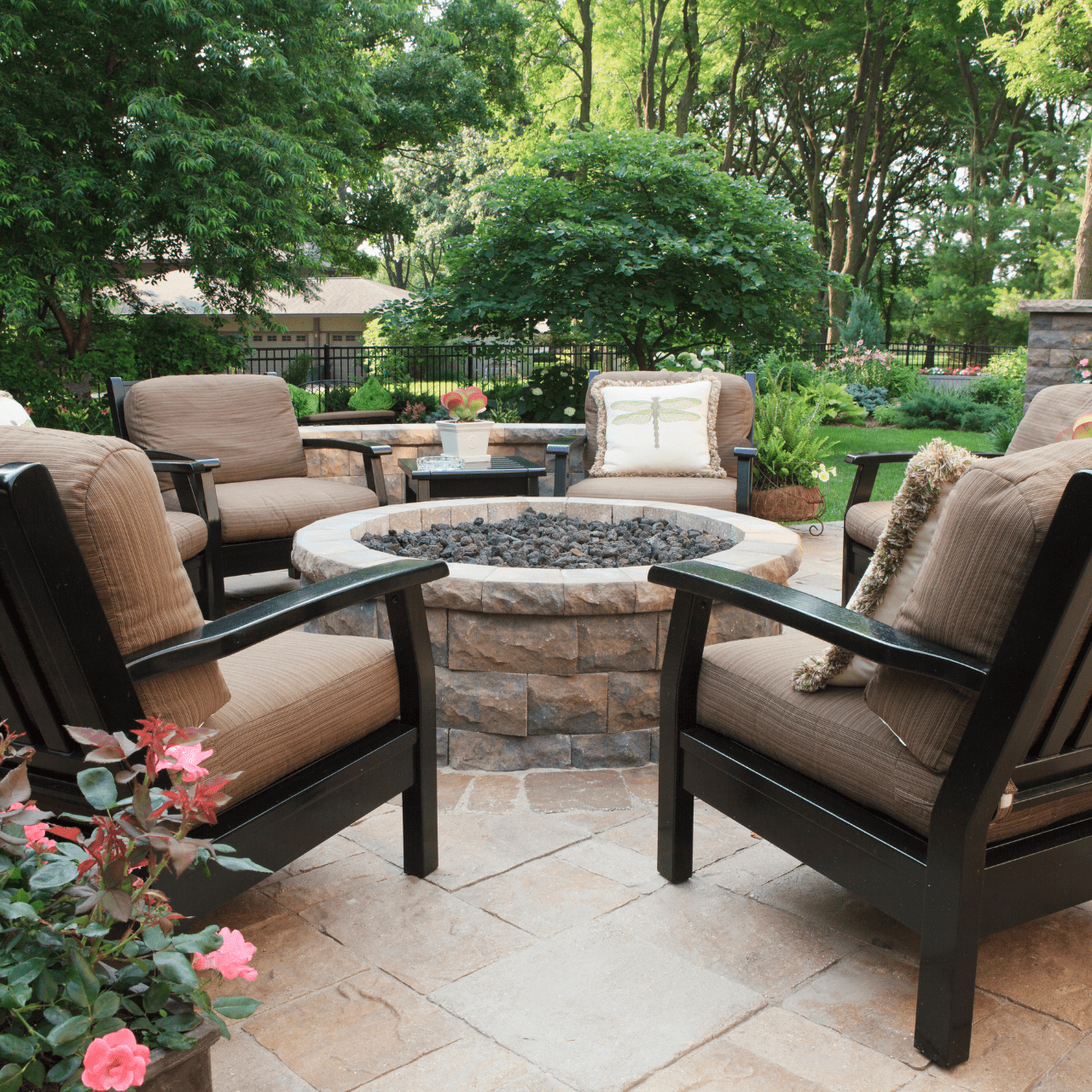 Fire Pit Installation Services- Touch Of Luxury To Your Backyard
Fire pits have become a popular addition to many backyards, offering a touch of luxury and the perfect atmosphere for outdoor fire features. Fire pits can be used for warmth, cooking, and ambience, whether you are hosting an intimate gathering or a large party. With their increasing popularity, more homeowners are looking to install fire pits in their outdoor living spaces.
At Green Dog Lawn Care, we specialize in fire pit installation services to help you create the perfect backyard oasis. Our team of skilled professionals has experience with both traditional and modern fire pit designs, so you can count on us to bring your desired look and feel to life. We understand how important it is for your fire pit to be safe and durable, which is why we use only high-quality materials that meet industry standards for safety and longevity.
How We Build A Fire Pit!
The first step in the installation process is preparing the area where your fire pit will be placed. We will make sure that there is enough space around it so that it's away from any trees or plants that could potentially catch on fire. We will also lay down protective materials such as non-flammable gravel or brick pavers to protect the surface underneath your fire pit.
Once the area is prepared, we will start the installation process by constructing a metal base that meets local codes and regulations. Our metal bases are designed with durability in mind and can withstand even extreme temperatures without warping or breaking apart over time. Then we add a veneer layer made out of stones or bricks over the metal frame for an aesthetically pleasing look that will also provide protection against heat radiation from your fire pit's flames.
Finally, we build a layer using compatible materials such as lava rocks or ceramic logs which will be able to safely handle high temperatures produced by your fire pit's burning fuel source. Once this layer is secured with mortar mix, our team inspects all components for proper construction before completing any type of wiring or natural gas line connection required for your chosen fuel source (gas or wood).
Our services are completed according to industry standards and building codes, offering clients peace of mind when adding this feature to their backyard oasis.
Green Dog Lawn Care's expert team of installers ensures that each job site is properly cleaned up once our work is complete so there isn't any lingering dirt or debris left behind after we leave your property – leaving you with nothing but a luxurious new addition to enhance your outdoor living space.
How Fire Pit Is A Perfect Option To Try?
Here are just a few reasons why you should consider adding a fire pit to your outdoor living space.
Cosy Up on Cool Nights
There's nothing like snuggling up next to a warm fire on a cool night. A fire pit is a perfect way to extend your outdoor living space into the cooler months of the year. Whether you're hosting a fall bonfire or gathering around the pit for New Year's Eve, you and your guests will stay cosy and comfortable all night long.
Create a Focal Point for Your Outdoor Space
A well-designed fire pit can serve as the focal point for your entire outdoor living area. It's the perfect place to gather for conversation and can be used as both a functional element and an aesthetic one. If you're looking to add some character to your backyard or patio, a fire pit is a great way to do it.
Enjoy Smores All Year Round
Who doesn't love smores? Roasting marshmallows over an open flame is one of the best parts of camping. But you don't have to wait for a camping trip to enjoy this classic treat. With a fire pit in your backyard, you can enjoy smores any time of year.
Why Choose Green Dog For Fire Pit Installation?
Professional Team
Our team of experienced professionals is highly skilled in fire pit installation. We use only the highest quality materials and adhere to industry standards for safety and durability. Our commitment to excellence ensures that your fire pit will be installed correctly, so you can enjoy it for many years to come.
Affordable Pricing
We understand that home improvements can be expensive, which is why we strive to offer competitively priced services without compromising on quality or safety. Our goal is to make fire pits available to everyone by offering affordable solutions that won't break the bank.
Reliable Service
 At Green Dog Lawn Care, your satisfaction is our top priority. We take pride in providing prompt service with a focus on client communication and satisfaction. You can count on us to get the job done right the first time and always follow up with customers to make sure their needs are met.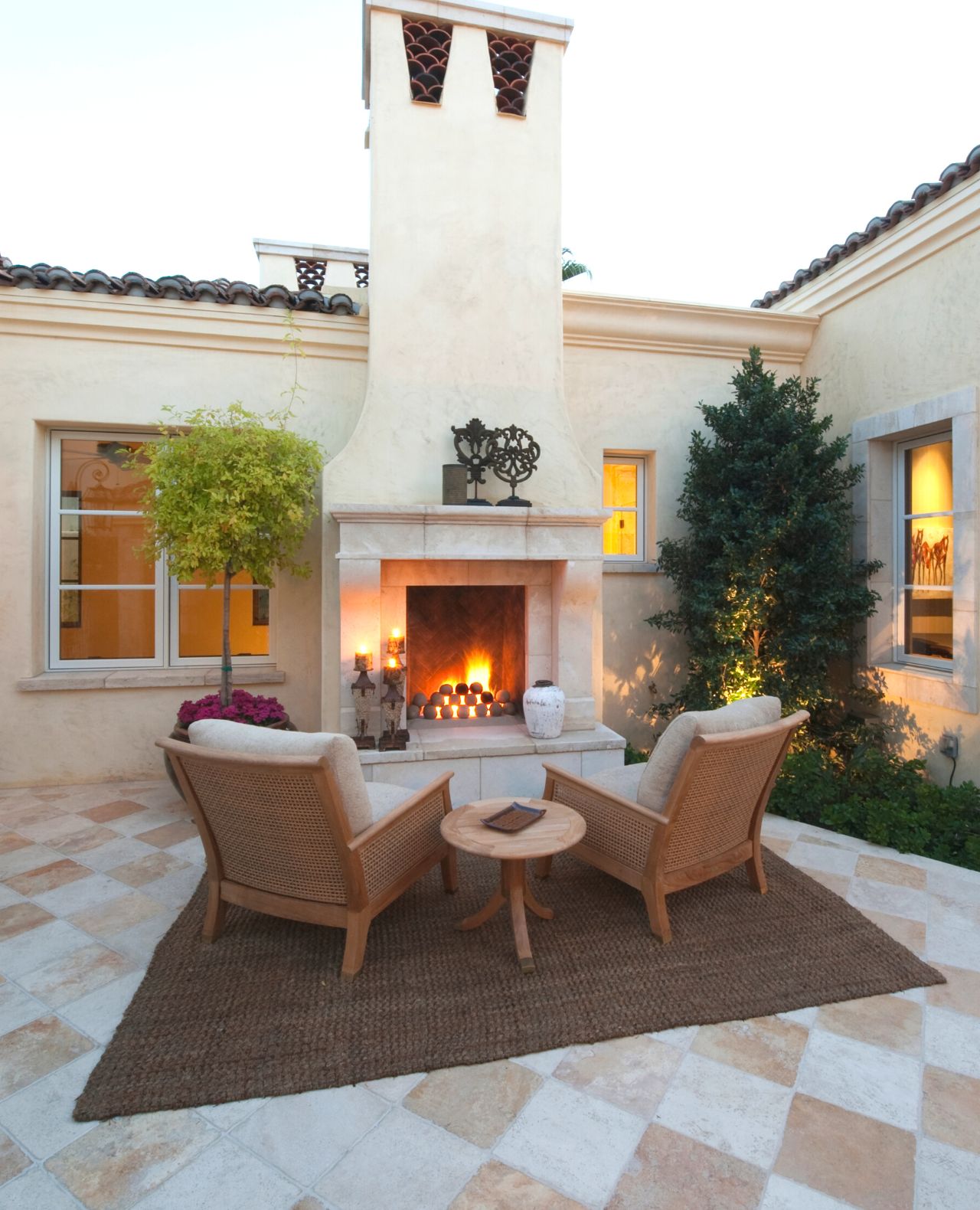 Types Of Fire Pits We Install
At Green Dog Lawn Care, we install a variety of fire pits to meet the needs of our customers.  Our most popular fire pits include:
Natural Gas Fire Pits: This type of fire pit runs on propane or natural gas and is the go-to option for people looking for a more convenient and controlled way to enjoy their fire pits.
Wood-Burning Fire Pits: For those looking to create an authentic campfire experience, our wood-burning fire pits provide the perfect atmosphere. This type of fire pit will require regular maintenance though, as it will need to be cleaned out after each use.
Portable Fire Pits: If you're looking to move your fire pit around on occasion, portable fire pits are a great choice! These can easily be moved from one location to another without any hassle.
Fire Bowls: Fire bowls are a great way to add an aesthetically pleasing yet functional fire pit to your outdoor fire pit. These fire pits come in a variety of sizes and shapes, so you can find the perfect one for your needs.
Tabletop Fire Pits: If you're looking to keep things cosy, tabletop fire pits are an excellent choice! These types of fire pits come in all sorts of sizes and styles – making them perfect for any outdoor setting.  
In-Ground Fire Pit:  An in-ground fire pit is a perfect way to enjoy a cosy evening while remaining safe. Fire pits can be built using bricks, rocks, or even concrete and should be at least 8 feet away from any flammable objects.
Propane Fire Pits: Propane fire pits are a great option for those wanting to enjoy the convenience of an outdoor campfire without the mess and smoke. Propane fire pits must be located at least 10 feet away from any flammable objects and should not be left unattended while burning.
Custom Fire Pit: Custom fire pits are a great way to add style, sophistication and ambience to any outdoor space. These custom fire pits should be at least 12 feet away from any flammable objects and need to be closely monitored while burning.
We look forward to helping you create the perfect outdoor living space with our professional fire pit installation services. Contact us today for more information or to schedule a consultation. We can't wait to help you create a luxurious backyard oasis that will be enjoyed for many years to come!
How much does it cost to install a fire pit?
The cost of fire pit installation will depend on several factors including the size and type of your chosen fire pit, materials selected for construction, and labour costs. Contact us today for a free estimate.
What materials are used in fire pit installation?
We typically use metal frames as the base of the fire pit with a veneer layer made out of stones or bricks over top. The inner components are made with heat-resistant materials such as lava rocks or ceramic logs which are secured with mortar mix.
Is it safe to have a fire pit in my backyard?
Yes! Our team follows all safety regulations and building codes to ensure that your fire pit is properly installed and meets industry standards. We also use only non-flammable materials when covering the area around your fire pit so that there is no risk of accidental fire.